Ways to keep from crying at your wedding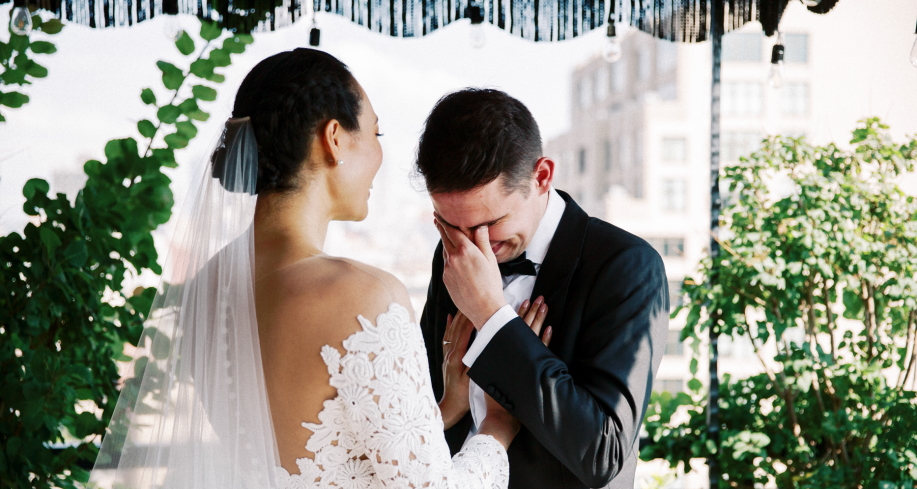 Wedding day is a big day where you realize you are starting a new life with your partner or finally you are marrying the love of your life. This will end up having tears in your eyes. It's okay to have some happy tears, but it will ruin your makeup and every picture with your partner when you end up sobbing. Red and swelling eyes, runny mascara will not be great in your wedding album.
If you are nervous about the thought you might end up crying at your wedding ceremony, streaming you, the following are ways to keep from crying at your wedding. It will help you to be happy and look beautiful at your wedding.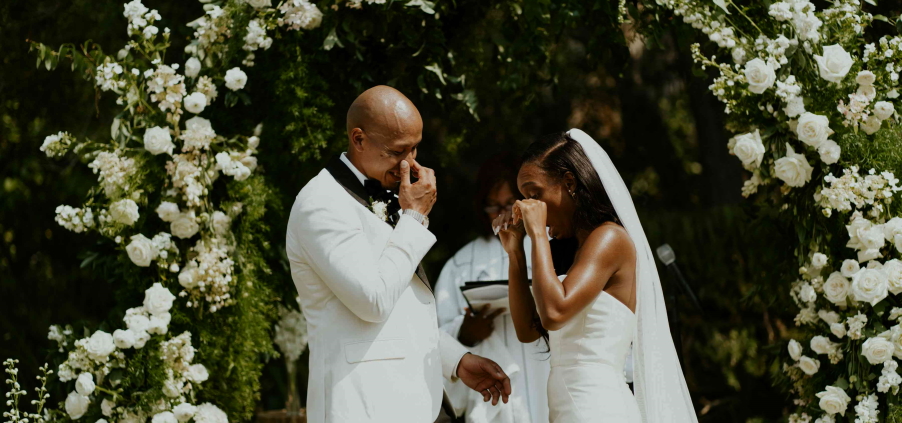 Practice your vows:-
The wedding ceremony is packed with full emotions, and you will be emotional throughout the wedding. The actual wedding ceremony is one of the moving parts where you can end up crying. When you are reciting your written vows to your life partner, it can be a bit emotional. The solution to this problem is to practice your vows several times at your home, which will help you not cry at your wedding.
Private first look:-
The intimate first look will keep you from crying throughout the entire ceremony. When you arrange the private first look, it will avoid you crying on the aisle. The moment on the aisle is one of the emotional moments where you see your partner first on the day. With this solution, you can enjoy the walk down the hall and look beautiful.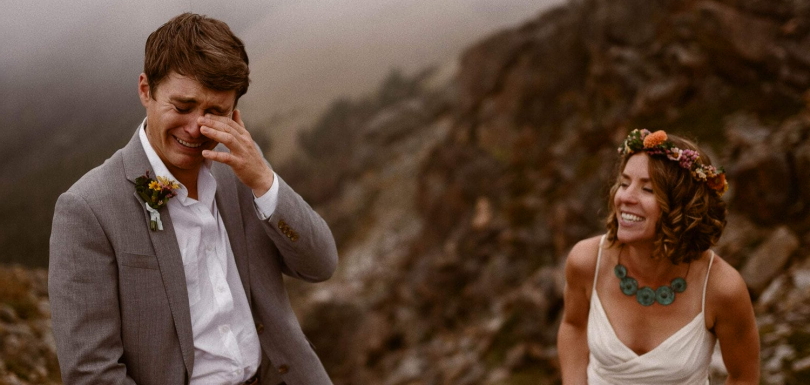 Avoid emotional songs:-
Most people choose the tremendous emotional song, which can make them cry at their wedding. The songs where the lyrics will trigger the emotions can't be good for every couple. You can choose that type of song for another part of the ceremony, such as cake cutting for a slow dance. You have to choose the best romantic theme for the walk down the aisle part. This is one of the ways to avoid sobbing during the wedding.
Talk it out:-
When you have the great and best moment of your life, you will have many things to say to your partner. Instead of just bottling up your every emotion, you can just write it down in the form of a letter. You can express your feelings or what you are feeling about the day. This will help you to stay calm and relax throughout the ceremony.